2022 Spring Soccer Introduction Program Soccer
SCROLL TO THE BOTTOM FOR REGISTRATION LINKS

This registration is for Burlington Soccer Club's Soccer Introduction Program. This program is 6 weeks, and is one 1 hour practice each week. This program is designed to emphasize player development and focus on the soccer skills of each child without the pressure of short term wins/losses/results.
Sessions for this program will be held on field 2 from 6:00pm-7:00pm.
Wednesday, March 9
Wednesday, March 16
Wednesday, March 23
Wednesday, March 30
Wednesday, April 6
Wednesday, April 13
For all new players we require:
Please email all required documents to registrar@bscsoccer.net.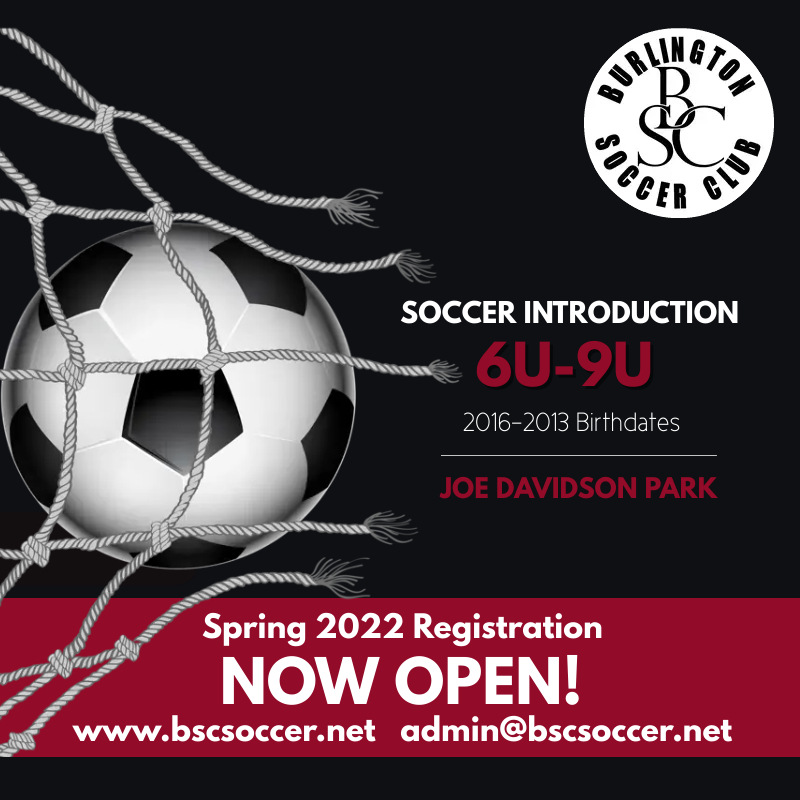 Use the form below to filter by sport, season, day(s) and/or location; or scroll to view all programs.
---
Tryout Group Fees

Regular

$25.00

per player

Tryout Group Fees

Regular

$50.00

per player

Tryout Group Fees

Regular

$75.00

per player

Tryout Group Fees

Regular

$75.00

per player