We are refining the structure for club player fees for 2018-2019.
The primary expenses, including Club Dues and Team Fees, are being combined into a single "Club Program Dues" that will be paid directly to the club over a 10-month payment plan for all players except for High School girls teams (U15+) that play only in the fall season. Uniforms will still be paid separately to the supplier.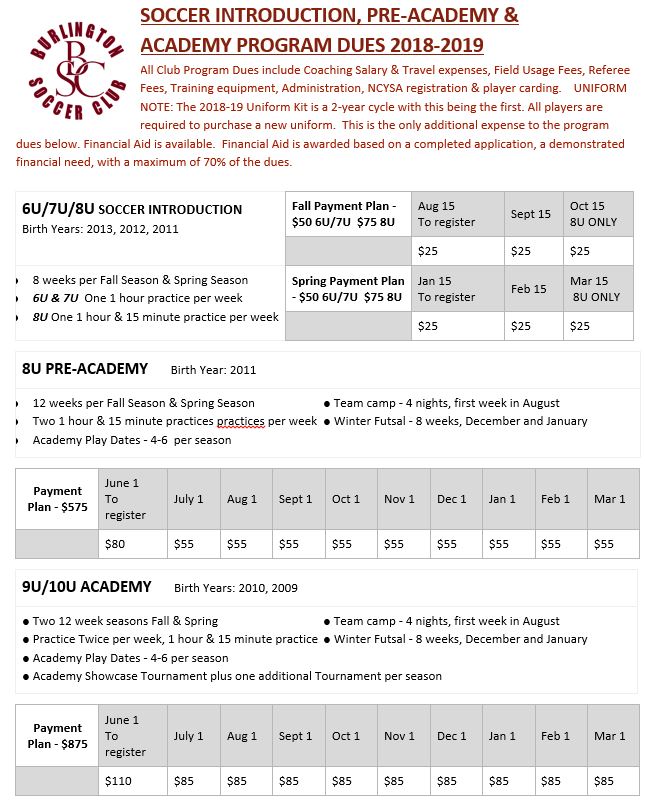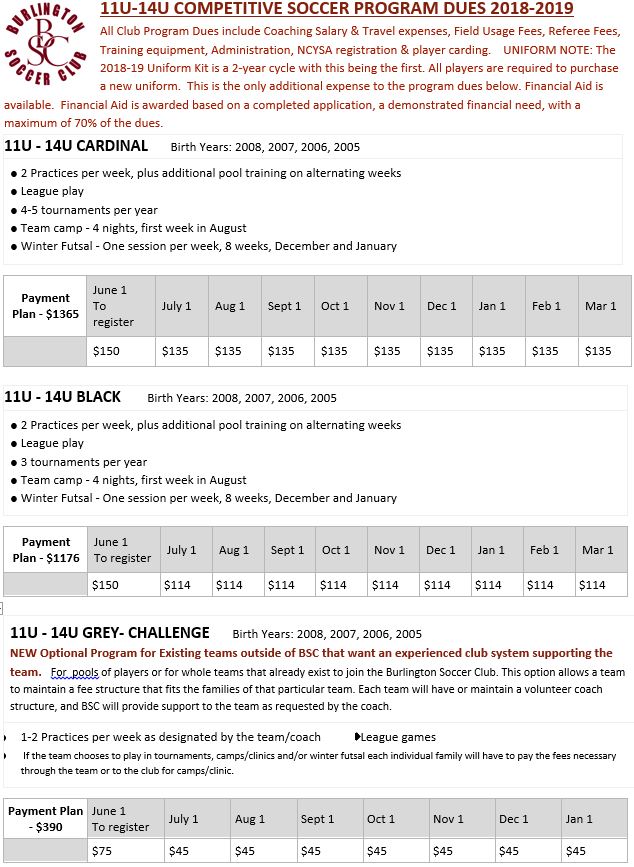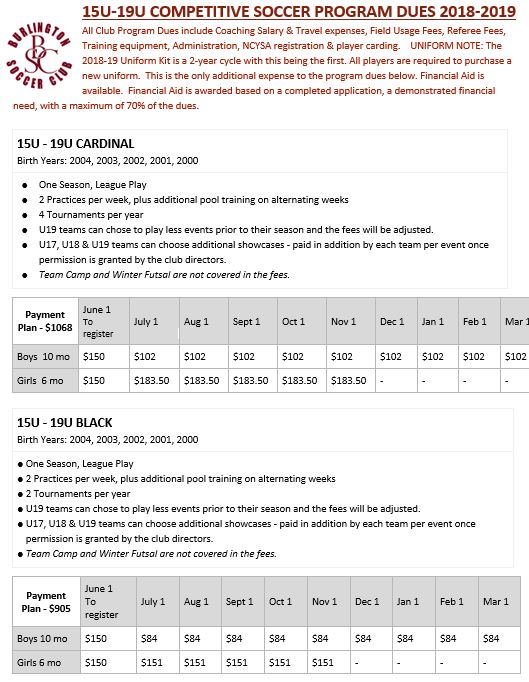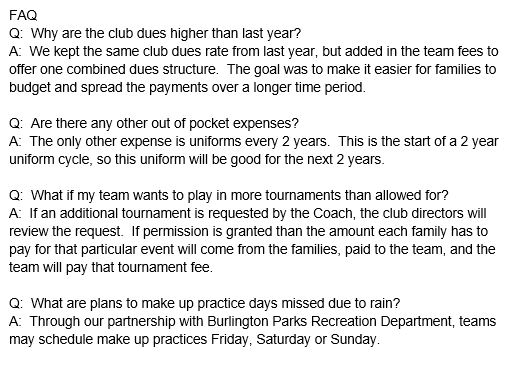 The primary reasons for this refinement include:
Direct feedback from our membership community:  This restructuring is the result of a three-month review process that involved a cross-functional group of 25 representatives of our club. We would like to thank all the leadership staff members, coaches, team managers, and Board members who attended meetings about this change and provided data and feedback during the process.


Reduce uncertainty in costs: The old split-cost model of separating Club Dues and Team Fees created confusion and uncertainty for members about total costs and timing of payments. This new model simplifies and clarifies the total costs and standardizes all payments throughout the year. 


Remove burden on Team Managers: The old Team Fees approach placed a large burden on volunteer Team Managers who were responsible for calculating team budgets, collecting team fees, and using their personal bank accounts to manage the team's expenses. Starting in 2018-2019, club staff will oversee all team budgets.


Improve and standardize the club environment: Club Director Jeff Gross and Director of Coaching JP Strachan have worked to implement a new level of expectations for our coaches and players that aims to create an improved club environment that is both more enjoyable and more competitive for our players and teams. This includes standardizing how Team Fee-related expenses are used and creating new and enhanced opportunities for the players to develop their skills.