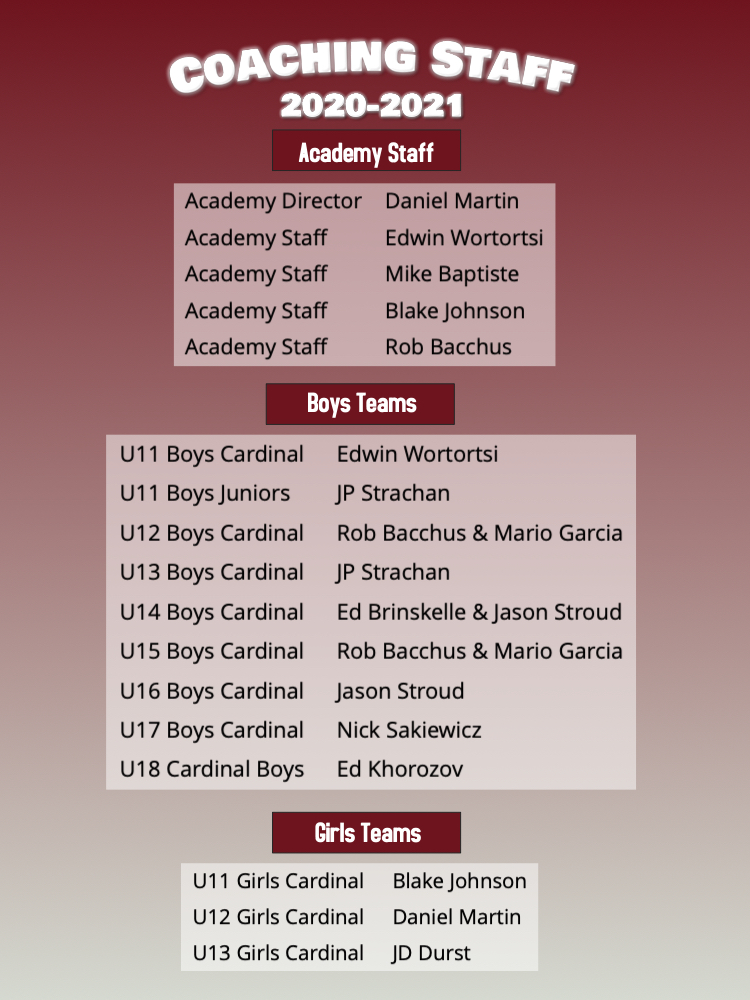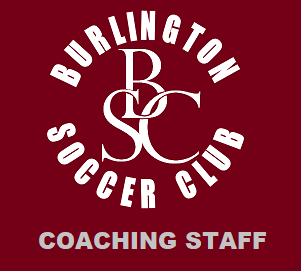 JP Strachan
Director of Coaching 

Joined 2016

JP was born and raised in Aberdeen, Scotland. He attended Edinburgh University where he earned both his BSc and PhD in Chemistry. JP also spent time at NC State University, where he met his wife Dawn. JP and Dawn have two children, Isla and Keir, who both play soccer at BSC.
Since 2012 JP has owned and operated his own Allstate Insurance agency here in Burlington (D&J Agency) and for the past couple of years he has been the Academy Director and now the Director of Coaching for BSC.
JP played club and school ball in Aberdeen and continued to play for club teams in Edinburgh and Raleigh. He started coaching with CASL twenty years ago. He currently holds all the Grassroots certificates (4v4, 7v7, 9v9 and 11v11), along with The National Youth and D licenses.
Outside of soccer he is a level II trainer for CrossFit, and does CrossFit every morning at 5:30AM.
JP's favorite teams are Aberdeen and Manchester United and he watches as many of their games as he can.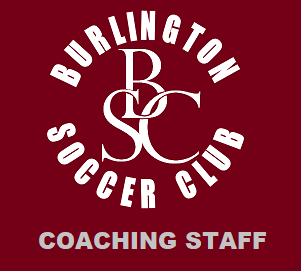 Daniel Martin
Academy Director
Joined 2013-16 and rejoined in 2019
Daniel was born and raised in North Carolina. He began coaching as a senior project for high school and as a result has continued to grow in the coaching profession. He attended Elon University from 2012-16, earning his bachelor's degree in education. While attending school full-time he worked as a JV and assistant varsity coach at Walter Williams High School. Upon graduating from Elon he relocated to the Greenville area where he coached a varsity women's program to its most successful season in program history. 
Last year, he relocated back to the Burlington area where he teaches in the Alamance-Burlington School System. Daniel holds both his USSF "E" and USSF "D" license. He also holds national accreditations through National Federation for High School Sports (NFHS). He is CPR/AED certified. Currently, he is teaching, coaching and pursuing his masters in athletic administration. 
His favorite team is Liverpool.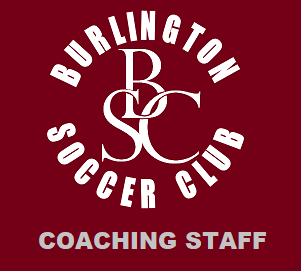 Rob Bacchus
Joined 2016

Rob was born in Austin, TX where he lived for most of his life prior to moving to North Carolina. He attended the University of Texas at Austin and University of Notre Dame for graduate school. He grew up playing club soccer and later played for UT and the Olympic Development Program team for Texas (South).
Rob has 3 boys who all play soccer, and counts coaching youth soccer as a hobby too.  In addition to coaching with BSC, Rob is the Assistant Dean for Development and Alumni Relations at The Graduate School at UNC Chapel Hill.
Rob's favorite teams are the US National team (he attended 4 World Cups) and Tottenham Hotspur.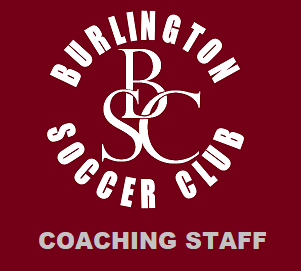 Edwin Wortortsi
Joined 2017
Edwin was born in Ghana and moved to the US when he was 10 years old. He grew up playing soccer for school and club in the Chapel Hill area. He was recruited to play at Clemson University and later transferred to UNC Asheville after 2 seasons. He captained the UNC Asheville Men's Soccer team for 2 seasons. 4 universities later, he received a BS in Accounting, completed Masters work in Accounting, holds a BA in Spanish, and a Minor in Management.
Edwin has been coaching boys and girls in various age groups since 2005. He lives with his incredible wife, Lynnlee in Mebane with their 14 month old boy genius, Weston, and 2 dogs.
Edwin currently works for a Solar company headquartered in Durham, NC as a Tax Analyst. His leisure activities include various activities with his family, cheering on Manchester United, and listening to podcasts.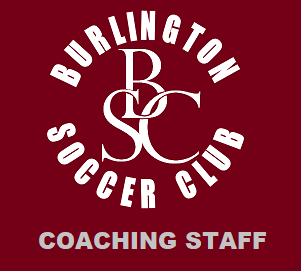 John Durst
Joined 2016

JD grew up in the Appalachian region of Maryland. After moving to Burlington in 2014, he spent a few seasons coaching for Burlington Parks and Recreation and officially became part of the BSC coaching staff in 2016.  He currently holds a USSF D coaching license. JD is married to Wendy, and they have two daughters, Addison and Rylie, who both play for BSC. When JD manages to find some time away from the soccer field, he enjoys traveling, cruising through the Caribbean and spending time with family and friends.  He works for LabCorp. A few of his favorite sports teams include UNC (basketball), Carolina Panthers and Manchester United.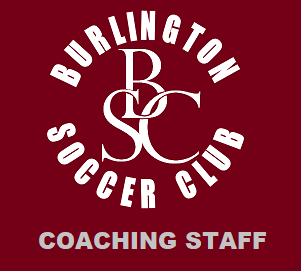 Edward Khorozov
Joined 2003
Ed began coaching with Burlington Soccer Club in Fall 2003. He has coached boys and girls teams ages U17, U16, U15, U14, U13, and Academy.
Ed currently holds a Level D state soccer coaching license. He has led teams to first place finishes in state tournaments 16 times. Ed's priority is not just forming outstanding soccer athletes, but shaping good human beings.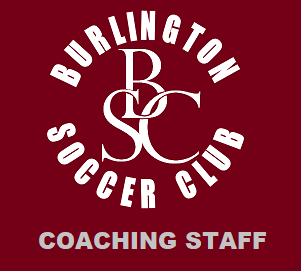 Nick Sakiewicz
Elon University Mens Soccer Assistant Coach

Joined 2017

Nick Sakiewicz is currently the Assistant Coach for Elon University Men's Soccer. He has worked in four levels of college soccer (NCAA Division 1, 2, 3 and NAIA).  
Sakiewicz's youth club coaching experience consists of working with FC Delco and Colorado Rapids ages U-14 to U-16. His professional working experience includes providing scouting reports and video breakdowns for the Philadelphia Union of Major League Soccer (MLS). He also did scouting and video analysis for the Harrisburg City Islanders. As a scout for the Fire, he analyzed players for the MLS Draft and compiled scouting reports on opponents. In addition to his coaching experince he has also received his USSF "C" Coaching License and played for the New York Red Bulls Academy and played at NCAA D2 West Chester University.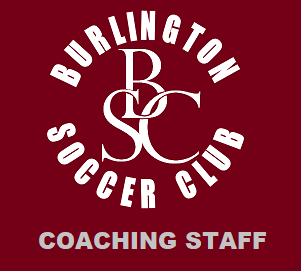 Mike Baptiste
Joined 2015
Mike started coaching youth soccer in 2002 and has coached a variety of teams. H currently holds a USSF "C" License and National Youth License.
Mike was president of a soccer league for 7 years and Director of an Academy program for 4 years. He has coached at BSC since 2015.  In 2008, Mike was awarded the NCYSA Girls Challenge Coach of the Year.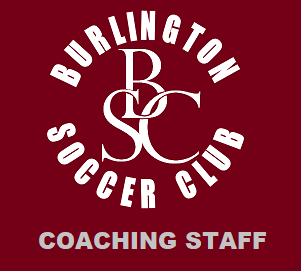 Blake Johnson
Joined 2017

Blake is from Jacksonville, NC.  He started playing recreation soccer in 2nd grade, and transitioned to club soccer in 6th grade.  He attended East Carolina University, where he played soccer all 4 years and earned a degree in business.
Blake is married to Elon Elementary's famous PE teacher, Crystal Johnson, and they have a daughter named Riley who plays for BSC.
Blake holds grassroots and 7v7 coaching certificates from US Soccer.  He still hones his own soccer skills and plays indoor soccer during the winter and outdoor soccer with the local mens leagues.  He owns his own construction business, and is a prior law enforcement officer and USMC.
Blake cheers for the Kansas City Chiefs, US National soccer and Duke.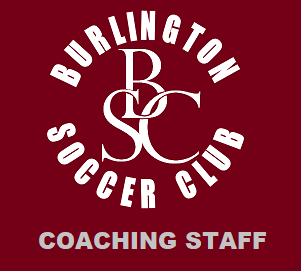 Jason Stroud
Joined 2016
Jason grew up playing soccer in the Charlotte area, and was a high school coach for ten years. He has coached with BSC for two years, working with both U11 Cardinal and Black teams since the fall of 2017.
Jason is married to Jamie and they have two sons who have played with BSC for several years: Noah ('05) joined the club in 2013, and Lucas ('08) started in 2015.  Jason lives in Burlington, and works as a district Social Studies supervisor for Guilford County Schools.
He is a Tottenham Hotspur fan.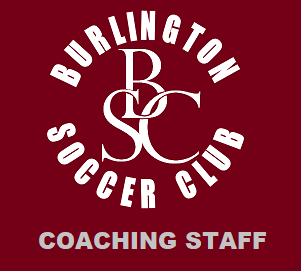 Jeff Gross
Joined 2017
UNCG Womens Soccer Assistant Coach
Jeff has worked diligently behind the scenes to support the mission of the club, support the players and coaching staff. He brings a multitude of experiences in youth soccer to the coaching staff and leadership of BSC.